Design Principles for On-Line Instruction
The purpose of this document is to provide a resource to faculty who are designing online instructional materials.
Technical Format:
HTML/Text
Date Added to MERLOT:
October 19, 2000
Date Modified in MERLOT:
November 18, 2015
About
Primary Audience:
College General Ed
Mobile Compatibility:
Not specified at this time
Source Code Available:
no
Accessiblity Information Available:
no
Users who viewed this material also viewed...
Discussion
Discussion for Design Principles for On-Line Instruction
Log in to participate in the discussions or Sign up if you are not already a MERLOT member.
22 weeks ago
Minjuan Wang
(Administrator)
As a faculty who teaches online and conducts research on online teaching and learning, I find this material quite useful. It clearly laids out all the instructional design principles for effective online teaching and provides explanations for each. 
1) Quality of Content: excellent (comprehensive).
2) Potential Effectiveness as a learning Tool: great potential
3) Ease of Use: The interface is clear and the site is easy to navigate.
However, this material was created in 2006 and online teaching has deveoped a lot since then. I would suggest updating the principles and also adding principles in some areas, for example: How to use social media in teaching; how to engage students in teaching by applying social and emotive principles.
Time spent reviewing site: 30 minutes
3 years ago
Doris Dickerson
(Faculty)
This website is expedient for providing effecient and effective  resources for both novice and expereinced online teachers. Also,the  performance indicators are applicable for both K-12 and Higher Ed Instutions.
Time spent reviewing site: 48 minutes
3 years ago
Brenda Boyd
(Administrator)
A great website that gives examples and guides the novice or emerging faculty through the steps to developing an online course in terms of instructional design to interactions. One thing that would make the site better is if the font were larger, which would make it easier to read.
Although the research cited is more than 10 years old, the facts of that research still hold true, so do not be turned off by the copyright date of 2006. There are best practices and examples for all of the principles. There is definitely enough here to get faculty up and going while considering all of the important aspects of a good online course.
Time spent reviewing site: 15 minutes
5 years ago
Pam Beveridge
(Faculty)
This information is concise and up-to-date. An instructor can use this easily to set up an online class step-by-step and will have the information students need to get started. Excellent suggestions and tips. I will use this in my online class design.
Time spent reviewing site: 1 hour
6 years ago
Laurie Henderson
(Faculty)
This material is excellent. It's layout is minimistically clear and clean, navigation is simple and instructions are easy to follow. Ideal for a first-time designer.
Technical Remarks:
The site is an example of the layout and ease of management that it promotes in material design. All imbeded links with further examples work well and are what they claim to be - an example of how to go about a task or solve a problem.
Time spent reviewing site: 90 minutes - I became totally involved in all the steps.
6 years ago
Sheri Beattie
(Online Course Developer)
A useful website for faculty members who are interested in learning about teaching and designing for online.
Technical Remarks:
Well-design and easy to follow. Will be particularly helpful for novice online and/or hybrid faculty members.
Time spent reviewing site: 20-30 minutes
6 years ago
Elaine Lawrence
(Faculty)
Good introduction model to those considering online delivery of course content. Useful tips for 7-12 teachers considering online content delivery as well as for those attending intructional design courses.
Technical Remarks:
User friendly and does not require advanced skills or applications.
Used in course
7 years ago
Moronke Oshin-Martin
(Faculty)
This site provides valuable resources for newcomers to online teaching as well as for faculty members who are looking for new ideas and strategies to improve the quality of their distance classes.
Used in course
7 years ago
Mary Nunaley
(Faculty)
Overall, this site provides solid information for an instructor either designing or teaching an online course for the first time. While some of the information was FGCU specific, the general principles can be used in most situations. Also, a few more visuals and/or audio examples would help to highlight key areas, such as working with media.
8 years ago
Benae Lambright
(Faculty)
This is a wonderful resource. The information shared can benefit both those new to online teaching and course development, as well as faculty members who are familiar with asynchronous and synchronous styles of distance learning. Many of the links were specific to FCGU but the many ideas and support services can be modified to assist anyone trying to better their facilitation of online instruction.
8 years ago
Alice Bedard-Voorhees
(Other)
This is a very useable checklist. I would want to compare it to the Quality Matters and Badrul Khan Checklists. As always, I'm interested in whether there are rubrics to help define the more subjective words like "effective."
13 years ago
Sarah Phinney
(Staff)
Background: I've been using this Web site for about two years. I've used the
site primarily to further my understanding of the issues involved in
developing/teaching/managing online courses. I've also used the site to assist
in developing guidelines for good practice at our own college. In addition,
I've used the site as a resource when leading workshops for faculty wishing to
develop and teach and online course.
Quality of Content: I've been returning to this site because I believe the
content to be one of the best that is currently available on the Web. The
breadth is sufficient for those new to online instruction as well as those who
have considerable background, but is yet concise enough to be read in a short
amount of time. Examples and a bibliography help to expand the learning where
desired.
Potential effectiveness for enhancing teaching and learning: If the issues that
are addressed in this document are implemented properly the faculty's teaching
will most definitely be enhanced. There are issues that are somewhat judgemental
and may not apply in every case, but this should be apparent to the course
developer using sound reasoning.
Technical Remarks:
Ease of use of materials: It is my feeling that the design of this Web
collection is very simple and straightforward, resulting in ease of use to
newcomers. There is one exception, and that is it is not easy to return to the
original page once inside the sub-pages.

Used in course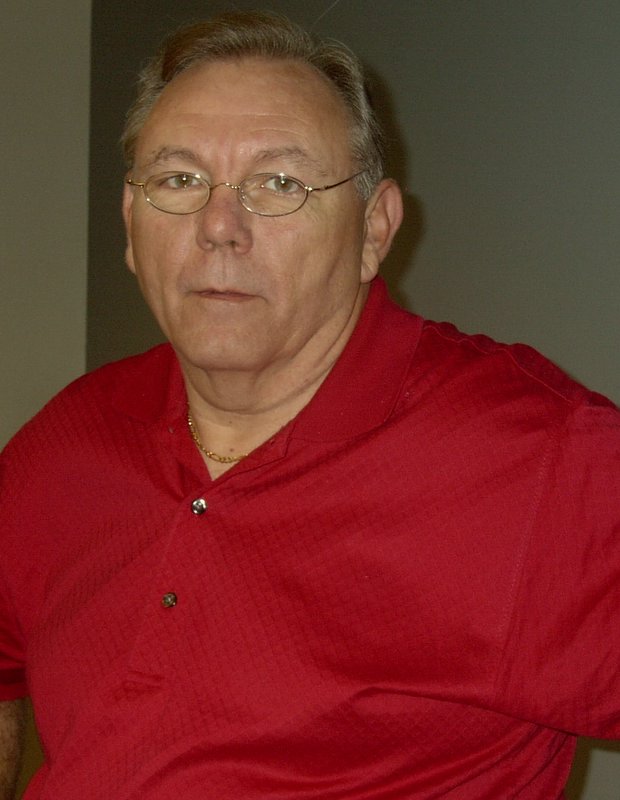 15 years ago
Darrell Pearson
(Faculty)

This module is good information if one is trying to develop and deliver an on
line course. It has little relevance for training a pre-service or an
in-service teacher to managing a k-12 classroom. the material is easy to use.
This would be a good module in an Instructional Technology Course.

15 years ago
Susan Powers
(Faculty)
I found this web site to be a very useful tool for either a course I am teaching
on the design of distance education or for faculty development workshops on
designing distance education. Additionally, I would refer faculty to this
website who wanted to augment their face-to-face courses with online materials.
Technical Remarks:
Parts of the website are particular to FGCU, and users directed to this site
would need to warned of this in advance and guided to the particular sites of
interest. The introduction, for example is heavily geared toward FGCU, but has
an excellent definition of online instruction. The support and services section
is also specific toward FGCU, but provides an example of what can and should be
available for online instruction.

The site outline is quite helpful as a quick, hyperlinked tool to find correct
portions of the website, and again, provides an excellent model of online
design.

The web site is text heavy and could prove problematic for non-native English
speakers, or individuals with reading disabilities.

Also, while design principles are explained well, it would be helpful to the
reader/user to have familiarity with overall design principles before visiting
this site.

The site does heavily and effectively use examples. Instructors who use this
site might want to complement the good examples with some non-examples.